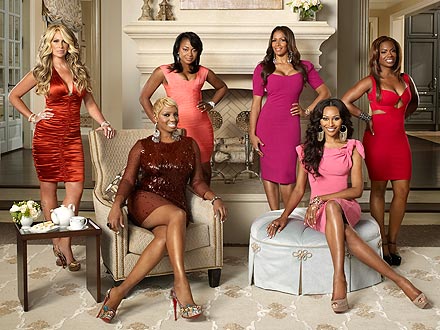 Hallelujah! A teaser for season four of
The Real Housewives of Atlanta
is finally upon us!
Looks like all of the ladies are back and so are the Herve Leger knockoffs they seem to love so much. Hey, somebody's gotta raise the bebe stock in the Kardashian and
Basketball Wives
off-season. I can't wait to see single Nene and pregnant Kim--how is this ish gonna stop smoking--and I really hope that Kandi gets that weave under control.
Watch the teaser, below!